Here are the approximate valuations for UiPath, Automation Anywhere, Blue Prism, Workfusion, and Pega as of Aug 2020.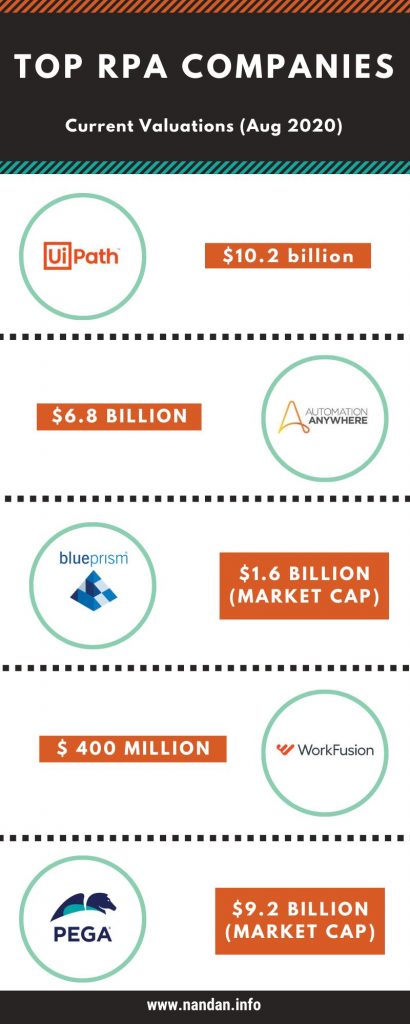 While on valuations, let us also look at the current RPA market share and revenue.
Interesting to see the RPA market share consolidating and changing over the years:
UiPath grew from 4% to 24% market share in 2 years (#3 to #1 by a wide margin)
The total market share of the top 3 is 50% (Winner takes all)
The market share of Blueprism and AA have not changed much over the last 3 years (revenues have grown)
What is your take? Appreciate your comments.

Last Updated on 28th October 2020